Welcome...

to Lily Hill, a must shopping experience. Step into a world of beauty and charm. Lily Hill is a gift and floral shop filled with all things beautiful. See the latest fashion trends in home accessories, decor, jewelry, purses, and more. For each season, we specialize and delight in keeping the store designed to inspire you for your home decoration needs.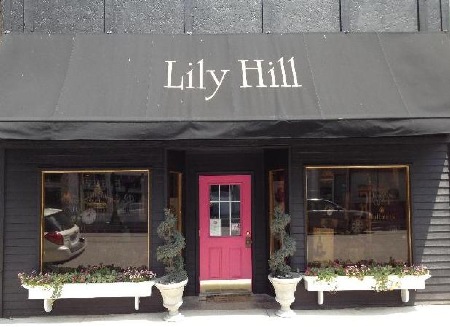 Location

111 North Main Street

Plattsburg, MO 64477

Located 30 minutes north of Kansas City, Missouri. Plattsburg is a small historical town filled with beautiful victorian homes. A perfect destination spot for an easy to drive day trip. Call us for directions.

Contact

(816) 539-3135

1(800) 748-1484

email: info@lilyhillgifts.com

websites: www.lilyhillgifts.com

www.lilyhillflowers.com (for fresh floral service)

Store Hours

Tuesday-Friday: 10:00 am - 5:00 pm

Saturday: 9:00 am - 12:00 pm

Like us on Facebook: www.facebook.com/lilyhillplattsburgmo